Dr. Marco Schönberger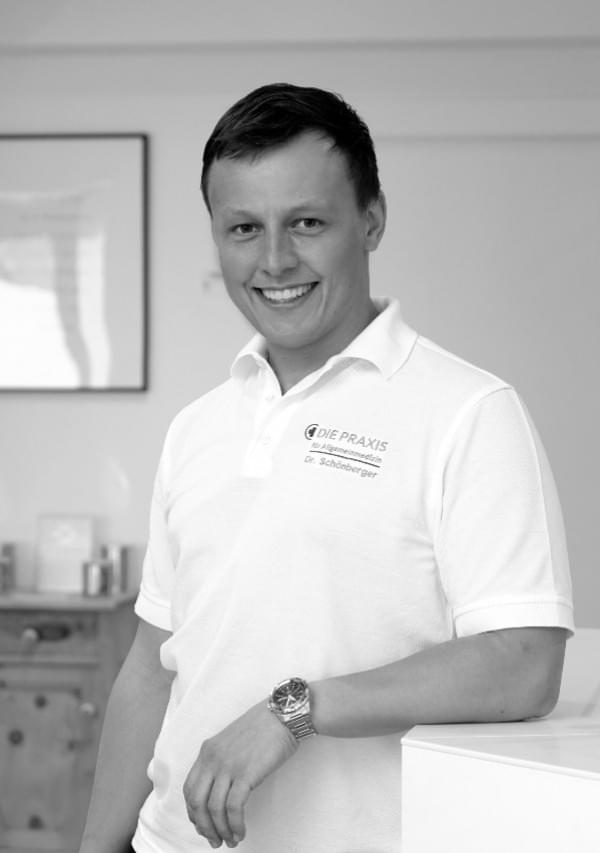 Dr. Marco Schönberger
After finishing my studies at the Medical University of Vienna, I started my training to become a general practicioner at the University Hospital of Innsbruck, in 2017.
After my training at the University Hospital, I spent 6 months of further training at the general practice of Dr. Helmuth Obermoser, in Kitzbühel, to finish my training for becoming a general practitioner. During that period, I could gather more medical expertise on the one hand and learn about the implications of working as a general practitioner in a small clinic.
Both privately, and professionaly, I have always been interested in visiting other countries and getting to know different cultures, languages and health systems. This helped me not only gain a better understanding of different cultural settings, but also build a broad repertoire of language skills. This is why I speak English and Spanish fluently and can also count on some solid Italian skills.
Training:
01/2022 - 06/2022
General practice of Dr. med. univ. Helmuth Obermoser, Kitzbühel
12/2017 - 11/2021

Intern at the University Hospital of Innsbruck


University Clinic for Cardiosurgery
University Clinic for Internal Medicine V - Hematooncology
University Clinic for Obstetrics and Gynaecology
University Clinic for Neurology
University Clinic for Internal Medicine IV - Nephrology and Hypertensiology
Department for Psychiatrics and Psychotherapy
University Clinic for Orthopedics and Traumatology
Central Institute for Medical and Chemical Laboratory Diagnostics
Company Medical Office for the University Hospital of Innsbruck
University Clinic for Dermatology
Department for Pediatrics

10/2011 - 07/2017

Studies of medicine at the Medical University of Vienna
study visit at the University Hospital of Nagoya, Japan

07/2011
Graduation from high school Landgraf-Leuchtenberg-Gymnasium Grafenau, Bavaria, Germany